Even More Joy of Breathwork!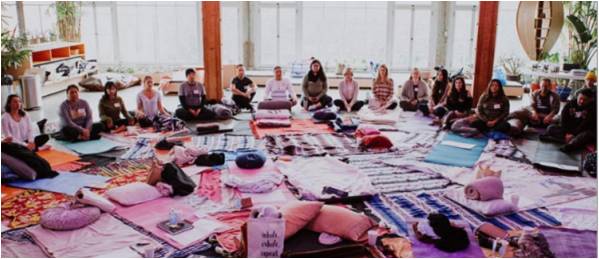 Breathe To Heal - The Plant Medicine of Cacao! !
A Workshop Facilitated by Katie Mayeux
Tuesday, January 28th from 6 to 7:30 pm


Breathe to Heal is a breathwork workshop designed to take you out of the head and into the heart. Combining the plant spirit of cacao (the raw pure form of chocolate directly from the source in Guatamala) with an active breath meditation enables you to release, realign, and rejuvenate with ease and grace.

Host Katie Mayeux facilitates David Elliot's breathwork: a three part "inhale - inhale - exhale" breath that takes you on a journey deep into the subconscious. Breathwork is an effective and efficient tool to help release stored emotions and trauma held in the body.

The breath acts as a vehicle to release stagnant energy, bypassing the mind and going directly to the divine intelligence of the body. Katie guides the session with music, reiki and breath, holding a safe and supportive space for you to do the deep inner work.


$30 in advance, $35 at the door. Please plan 90 minutes for the session.

Reserve your spot directly at Synergy Yoga & Pilates as this event WILL sell out.

Synergy Yoga & Pilates - synergyoga@att.net / 251.473.1104