Home

About Us

Teachers

Yoga Schedule & Fees

Yoga Class Descriptions

MELT & Pilates Reservations

MELT/Pilates Fees & Policies

Pilates Benefits & History

Pilates Class Descriptions

Private Lessons

Contact/Find Us

Our Community

Synergy Yoga & Pilates
3152 Old Shell Rd.
Mobile, AL 36607
251.473.1104



© 2006 Synergy Yoga & Pilates.
All rights reserved.
The Joy of Breathwork!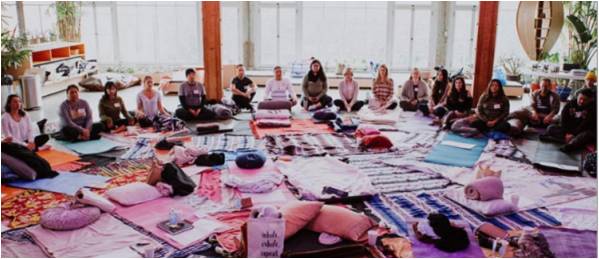 Breathe To Heal
A Workshop Facilitated by Katie Mayeux
Tuesday, August 20th from 6 to 7:30 pm


Breathe to Heal is a workshop designed to take you out of the head and into the heart. This active breath meditation enables you to release, realign, and rejuvenate with ease and grace. Breath opens the door to the heart and gently scrubs the internal surface of the body to release emotional debris and stuck energy. Breathwork is a self healing practice that has the power to change emotional default settings and help you access a deeper connection to intuition.

This workshop is suitable for all levels and backgrounds. You will be provided with a deeply transformative and supported space and leave with a new set of tools for cleansing and connecting to the heart.


$25 in advance, $30 at the door. Please plan 90 minutes for the session.

Reserve at katie@upsidedowngypsy.com
or
Synergy Yoga & Pilates - synergyoga@att.net / 251.473.1104