Guided Tibetan Meditation for Emotional Healing

A Yoga Workshop Led by Manja Podratz

Sunday, December 2nd
1:00 to 2:30 PM

Registration fee: $15 in advance, $20 at the door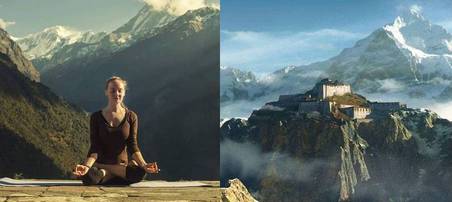 Ch&oumld is a spiritual practice found in schools of Tibetan Buddhism where it is known as "Cutting Through the Ego". The practices are based on the Prajnaparamita ("Perfection of Wisdom") Sutras. Ever since introduced to the Western world, they have become known as powerful tools in healing emotional wounds and trauma.

Ch&oumld literally means "cutting through".It cuts through obstacles and obscurations that are sometimes called 'demons' or 'shadows'. Examples of demons are ignorance, anger, envy, angst or fears, and hatred. In order to overcome these inner demons, the meditation introduces visualizations that help us to transform them. Examples would be to transform envy into gratitude or doubt into confidence.

This is deep inner practice for those who are ready to transform the obstacles and heal the limiting beliefs that are holding them back.


REGISTER EARLY FOR THE SERIES AS SPACE IS LIMITED!

CONTACT SYNERGY YOGA & PILATES (251) 473-1104
CASH, CC, OR CHECK (Payable to Synergy)