The Yogi's Path - 5 Yogic Ways to Reduce Stress

A Workshop Led by Manja Podratz and Linda Csazsar

Sunday, February 3rd
1:00 to 3:00 PM

Registration Fee: $25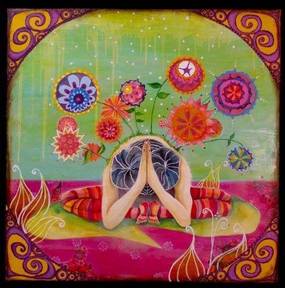 Yoga means union. The practice of yoga increases awareness, mindfulness, and introspection and thus can help us to feel whole again in body, mind, and soul. A regular practice guides us to develop the ability to feel the body and learn active relaxation by training the nervous system to reset.

Yoga as a mindfulness practice puts us back into the driver's seat and can reduce obsessive thoughts, compulsive eating, and depression. Finally, relaxation and mindfulness are a key to weight loss. It's not just about the workout but even more about the work-in.

Join Linda and Manja for this 2-hour workshop that incorporates intention setting, mindful breathing, slow flow yoga asana, and a guided savasana. It's one thing to talk about how relaxing yoga is but another thing to experience it for yourself, so come enjoy the experience.


REGISTER EARLY FOR THE SERIES AS SPACE IS LIMITED!

CONTACT SYNERGY YOGA & PILATES (251) 473-1104
CASH, CC, OR CHECK (Payable to Synergy)