Virginia Angle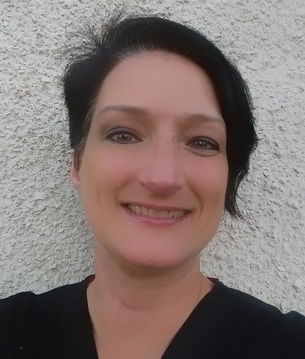 Virginia Angle enjoyed the benefits of yoga in her own life for several years prior to making the decision to become a yoga instructor. Having a strong desire to share yoga with others, in the fall of 2012 she completed her training and obtained her instructor certification in Asheville, NC; she has been spread her love of yoga ever since.

Virginia's classes are very light & individualized, and incorporate a blend of yoga styles. She encourages her students to connect with themselves and adjust their workouts to what their bodies need at that particular time. With clear instruction, she guides her students to safely explore the stretching, strengthening, and relaxing benefits of yoga.

As Virginia says at the end of her class, "Let a gentle smile come to your face, and find someone to give it to today."


Anna-Marie Babington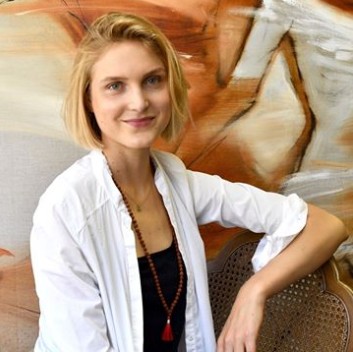 Anna-Marie Babington is a 200-hour certified yoga teacher. She trained at Kripalu Center for Yoga and Ayurveda in 2016 following nearly ten years of practicing yoga. In 2017, she worked at Kaliyoga Retreats Italy where she practiced with master teacher Tashi Dawa. Anna-Marie teaches Hatha yoga with an emphasis on meditation and pranayama. Her experience with Kripalu Vinyasa and Ashtanga has also influenced her teaching style.

Anna-Marie aims to make all classes safe and accessible to all levels. She encourages her students to follow a path of self-inquiry during their yoga practice - going inside, getting curious, noticing sensations, becoming comfortable with things as they are. In this way, yoga becomes a "meditation in motion". Anna-Marie believes in cultivating body-breath awareness as an essential tool to promote health and happiness. Her practice also informs her work as an artist; by making art and practicing yoga, Anna-Marie nurtures her fascination with the human mind, body, and spirit. Anna-Marie believes in Living Yoga on and off the mat, and she cherishes the opportunity to share yoga and be part of a community of practice.


Adrienne Berg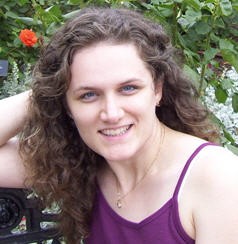 Adrienne Berg was introduced to dance as a child, which fostered in her a love of the movement arts. Seeking relief for back pain and stress reduction led her to begin practicing yoga in 1997. Private study began through various readings and texts, and training has continued through workshops led by Ginger Layden-Braun, Amy Likins, Doug Keller, and Kevin Durkin. Her emphasis in spinal therapy subsequently led her to the work of Joseph Pilates. Enjoying the compliment of both disciplines, Adrienne began teaching both yoga and pilates in 2001. She is certified in Pilates Mat work through Body Arts & Science International (BASI), and is currently pursuing Comprehensive Pilates Instructor Training through Balance Body University. Eventually she seeks to begin Therapeutic Yoga Teacher training. Her goal is to never stop learning!

A believer in a well rounded lifestyle, Adrienne is also a practicing Harpist and performs Celtic, Medieval, Classical, and Popular music at weddings and other events. Other interests include composing meditative music, drawing, Ballroom dancing, and hiking - although not all at the same time (carrying the harp during the hike can be a real challenge). She has a B.S. degree in Marine Biology from the University of South Alabama.

Adrienne truly enjoys the process of teaching and working with others to help them create a harmony of body, mind and spirit so they can relate to the world in greater health and ultimately spread greater peace and compassion to others. Her classes might be characterized as meditation in motion - her own eclectic mix of compassionate vinyasa flow, breath work and asana holds designed to suit her students' needs. Her teaching philosophy is one of respect as she wants her students to learn to value where they are in the present moment, both in their inner journey and outer lives.


Angela Cain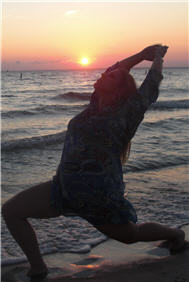 Angela Cain holds a degree in International Studies from the University of South Carolina and, although from Mobile, has lived all across the United States and overseas. Curiosity brought Angela to yoga as she had always been an active person. She enjoyed running, aerobics, weight training, and had played soccer in both high school and college, so what else could she do? Her first class was at Lotus Seed Yoga with Stone Doggett and Angela was blown away at what was going on in her body. From that point she was hooked and learned how yoga could sooth the nervous system, ease anxiety and depression, as well as transform the physical body. She has been blessed to have Chris McFadyen and Nadia Jenkins as her teachers here in Mobile - they have been instrumental as her guides as she continues to discover what yoga is to her and how to share this discipline.

In 2005 Angela began training with Baron Baptiste, and has also completed teacher trainings with Core Power Yoga in Colorado and Doug Swenson, as well as workshops with Bryan Kest, Yoga Fit for Prenatal and Children's Yoga. Angela is currently an associate Baptiste Power Vinyasa teacher and has completed the necessary trainings with Baron Baptiste Level 1 in Hawaii, Level 2 in Austin, TX, Assistant Training in Cambridge, MA, and all day personal revolution . She is currently in the process of completing necessary qualifications to become a certified Baptiste teacher.

I am constantly growing as a teacher spiritually and personally. The Baptiste style speaks volumes to me, and as a result my class is a physically dynamic and a powerful class mixed with compassion. Yoga is a language the body understands and will translate into daily life - we all faces challenges in life, but the question becomes how we handle them... will we suffer through or will we bring balance, acceptance, and power to the situation? With yoga you can begin to develop that discipline. I offer yoga to whoever crosses my path, a chance to go on a journey with me during my classes and find freedom in the body, heart, and soul. Explore the possibility of living a powerful life living your dreams and living big!"


Martha Collier ... we will miss her warmth, sprirt, and grace. May she rest forever in God's light.


Linda Csaszar


Linda Csaszar's first exposure to yoga was in 2002 in Ft. Lauderdale when she took a class because she was seeking an alternative to the high/low impact aerobic exercise she had done for decades. It is a matter of fact that Linda did not really care for her first yoga class, but after speaking with her now beloved yoga teacher Debbie Otto she gained some excellent advice - You can't judge something by one experience. You should come back and try again. That advice was some of the best she ever received, and something she shares with her students to this day. It was not long after that point when Linda realized that yoga is so much more than a physical practice, but rather one of connection. Yoga is a practice that truly encompasses mind, body and spirit. Through the breath we can quiet the mind, calm the nervous system, and relax the body - this allows us to be more open to our spiritual self.

Linda began teaching in Mobile in 2009. Her classes will help connect the student with their inner teacher and learn more about themselves. In her Vinyasa flow style class with Iyengar influence she strives to explore asanas that challenge, enlighten, and bring joyful fun to her students' practice, and also focuses on proper alignment and makes sure her students are safe. Linda's love and passion for learning has inspired her to complete her RYT 200 hour training, and she also continually takes workshops to learn even more about yoga so that she can share more with her students.

Linda believes that yoga helps us to escape the hectic stressful world where we can practice being in the now and can live in a continuous state of gratitude, where our focus on our many blessing ultimately helps us create a more joyful life!


Chelle Ferguson Davis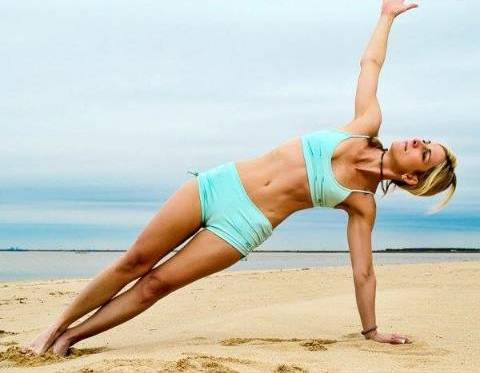 Chelle Ferguson Davis , a wife and mother of four wonderful children, has lived in Alabama most of her life. A gymnast from the age of six, Chelle started coaching gymnastics while still competing, something she continues to this very day. She especially loves what gymnastics teaches children - one of her goals in life is to share this love with as many as she is able, as long as she can. The sport allowed her to discover her passion for fitness and wellness, especially yoga. Being able to stay flexible and maintain muscle memory has always been important to keeping her spine strong and healthy.

Chelle is a graduate from the University of South Alabama, where she pursued a degree in physical education. Along with being a competitive gymnastics coach for over 20 years, she has held titles as head Recreational coach and Preschool Director.

Chelle also has over 10 years experience in the fitness industry as a personal trainer, group fitness instructor, and boot camp instructor, as well as teaching classes in Pilates, Tabata, Tone, Shred, PiYo, and yoga. Yoga is her focus at this point in her life. She currently teaches all levels and styles including vinyasa flow, power, restorative, and hot yoga. Chelle likes to base her class on getting to know her students and discover their needs and wants in a day by day, class by class progression.


Sarah Deshauteurs received her 200 hour yoga teacher certification in October of 2016 from Soul Shine Yoga School in Fairhope, Alabama and is an RYT per Yoga Alliance. During her 6 months of training Sarah fully immersed herself into yoga philosophy and asana and developed a strong and steady practice. She now teaches all-levels Vinyasa classes and chair and partner yoga in Mobile, Alabama and surrounding areas.

Sarah's classes are intense but easy to follow. While teaching, she places heavy emphasis on breathing techniques and encourages students to let their breath lead their practice on and off-the-mat. If you ever take one of her classes, you might see elements of BowSpring and dance.


Rita Durant, Ph.D.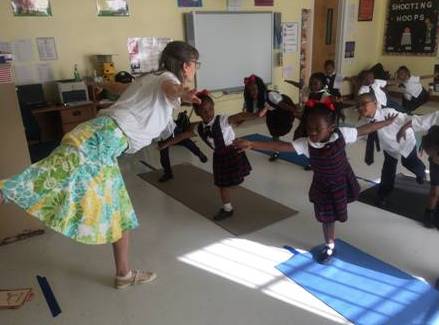 Rita A. Durant has studied yoga for more than 50 years, since when she was a young girl and her parents put her in an exercise class with yoga poses. She first taught movement at the age of 12, giving swimming lessons at a local community center in Kansas City, MO. She continued to study yoga through college and beyond. In 2012, she earned her RYT 200 under Michelle J. Roy of the Bhakti Yoga studio, focusing on classical yoga studies, breathing, therapeutic applications, and energetic awareness. She has also studied under Doug Keller, Gary Kraftsow, and Judith Hanson Lasater. Rita's focus has always been to help students enjoy the feelings of ease and range of motion, whether in chair yoga, restorative yoga, slow flow, or more vigorous practices. She has also taught children's yoga to students at Prichard Preparatory School.

In 2016, Rita received her Level 1 certification in the Franklin Method of Dynamic Neuro-cognitive Imagery, where she learned to incorporate imagination and mindfulness into her classes in order to speedily improve the practitioner's positive experiences of embodiment. She is interested body language, how the body communicates.

Rita loves to teach. In addition to yoga and the Franklin Method, she has taught college Business Management courses in Entrepreneurship, Organizational Studies, Management, and Leadership. One of her upcoming academic publications will be a chapter called Spirit as Breath in a book on New Organizational Forms. She has also taught English as a Second language in Central America, Florida, and Alabama.


Jill Frankel learned about yoga at a party in 1992, where she met her first teacher, Suzie Munchnick Spencer - Suzie was telling her about her new Iyengar Yoga studio and encouraging Jill to come take a class. Jill was extremely skeptical, being very stiff as well as in her second trimester of pregnancy. She decided to try it, loved it, and attended classes regularly until moving seven months later. Family, work (Jill has practiced law since 1990), and lack of a teacher as knowledgeable as Suzie kept Jill away from yoga until she moved to Dallas in 2013.

In Dallas, Jill sought out another studio and found the BKS Iyengar Studio of Dallas, where she has been fortunate to study regularly with Randy Just, David Slack, Tatyana Wagner, Paula Weithman, and Greg White. With her move to Mobile in late 2017, Jill was very sad to lose the ability to regularly attend classes. However, to continue her practice as well as to increase her knowledge she has entered the Iyengar teacher training program at Audobon Yoga in New Orleans, taught by Becky Lloyd and Randy Just.


Chris Garrett holds a Master of Science degree in Chemical Engineering and has been a practicing engineer since 1981. He has been teaching yoga since 2001 and Pilates since 2004, and has completed Yogafit's Level 1 Teacher Training as well as attended various yoga retreats and training workshops hosted by Doug Keller, Bryan Kest, Ginger Layden-Braun, Amy Likins, Kim Schwartz, Kevin Durkin, John Friend, Cat McCarthy, Leeann Carey, and Aadil Palkhivala. Chris has also successfully completed Balanced Body University Reformer 1 and Movement Principals as well as Core Barre training.

In addition, Chris has been a group fitness instructor since 1988. He was Primary, Step, and Kickboxing certified through the Aerobics and Fitness Association of America, certified as a Keiser Power Pacing bike instructor, and has also been an AFAA Examiner.

Yoga and Pilates have helped to give him balance in his daily activities, and in this phase of his life both have become an essential part of his existence.


Dana Garrett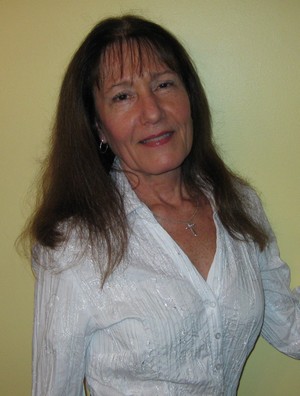 Dana Garrett has been teaching yoga since 2001. She received her 200 hour yoga teacher training from The Temple of Kriya Yoga in Chicago, Illinois and is a Registered Yoga Teacher (E-RYT) with the Yoga Alliance. Dana also holds a YogaFit Level I certification, has completed the YogaFit Pre/Post-Natal workshop, and studied yoga with Bryan Kest, Doug Keller, Amy Likins, Ginger Layden-Braun, Kim Schwartz, Kevin Durkin, John Friend, Cat McCarthy, Leeann Carey (Foundation Teacher Training, Anatomy: Form & Function, Developing the Eye, and Mapping the Body weekend intensives), and Aadil Palkhivala.

Dana has a Pilates Initiation 101 certificate from the PhysicalMind Institute, Level I and II Mat certifications from the Pilates Institute of America, certification from Merrithew (Stott) Pilates in their Intensive Mat-Plus (2007) and Intensive Reformer (2008) methods, completed training for the Merrithew (Stott) Pilates Intensive Cadillac (2012), Intensive Chair (2012), Intensive Barrel (2012), and Injuries and Special Populations (2013) methods, and completed Core Barre training. In addition, Dana has completed the following Merrithew (Stott) Pilates CEC Training Workshops:
Foam Roller Challenge, 2009
Jumpboard Interval, 2009
Mini-Stability Ball, 2009
Matwork for Golf - Level 1, 2010
Osteoporosis & Scoliosis, 2010
Pilates with Props - Level 1, 2011
Superior Balance, Stability Ball - Level 4, 2011
Matwork for Golf - Level 2, 2011
The Shoulder Girdle: Stability & Function, 2014
Lumbo Pelvic Region: Stability & Function , 2014
ZENGA V2 Vinyasa on the V2 Max Plus Reformer, Level 1, 2015
ZENGA Power & Strength, 2015
ZENGA Fluid Conditioning with the Mini Stability Ball, 2015
Power Paced Fitness Circle, 2016
Reformer Workout for Men, 2016
Athletic Conditioning on the Cardio-Tramp Rebounder, 2016
Pilates Spring Wall, 2017
Reformer with Fitness Circle, 2017
Bodyweight Training, 2017
Matwork Flow with Ankle Tubing, 2018
Athletic Conditioning on the Reformer, Level 1, 2018
Reformer & Cardio-Tramp Barre Workout, 2018
Dana has been working in the local fitness industry since 1984 and holds a Master of Science degree in Sport Fitness Management. She is certified through the American College of Sports Medicine as a Health and Fitness Instructor, is certified through the Aerobics and Fitness Association of America for High/Low Impact Aerobics, Kick-Boxing, Weight Room, Personal Training, and Advanced Personal Training. Dana also holds a Personal Training certification through the American Council on Exercise and was also certified as a Keiser Power Pacing bike instructor.

Dana was the Fitness Director at SportPlex from May, 1990 through December, 2004, and has traveled extensively for the Aerobics and Fitness Association of America certifying instructors for group exercise and kick-boxing. She is also a CEU provider for AFAA's aerobic and kick-boxing choreography workshops as well as a presenter for the Mat I and Mat II programs (Yoga/Pilates workshops). Dana has also presented a Fitness Yoga certification for the Deep South Alliance in New Orleans.

"I have always tried to show others that they can reach their goals if they set a series of small and attainable steps - setting themselves up to succeed, rather than raising the bar so high they ultimately give up. Not succeeding does not equal failure. In the big picture, the only failure is in not trying. I consider myself to be a recovering envelope-pusher; someone who felt they had to climb Mt. Everest everyday in order to prove themselves - usually only to myself! Yoga has brought me to a much kinder and realistic place - it has brought a balance that I never understood could exist. During the past few years, I have gone through many challenges and changes. Without God, yoga, and the love and support of my husband, I don't know how I ever would have made it! The hectic pace of life today has most people frantically running in circles - yoga can bring balance, compassion, patience, self-acceptance, and so much more. It is hard to believe that something seemingly so simple can have such a profound effect. I guess people haven't been doing yoga for over 5000 years for nothing!


Rhonda Wheat Jones

Susan Steber Kangal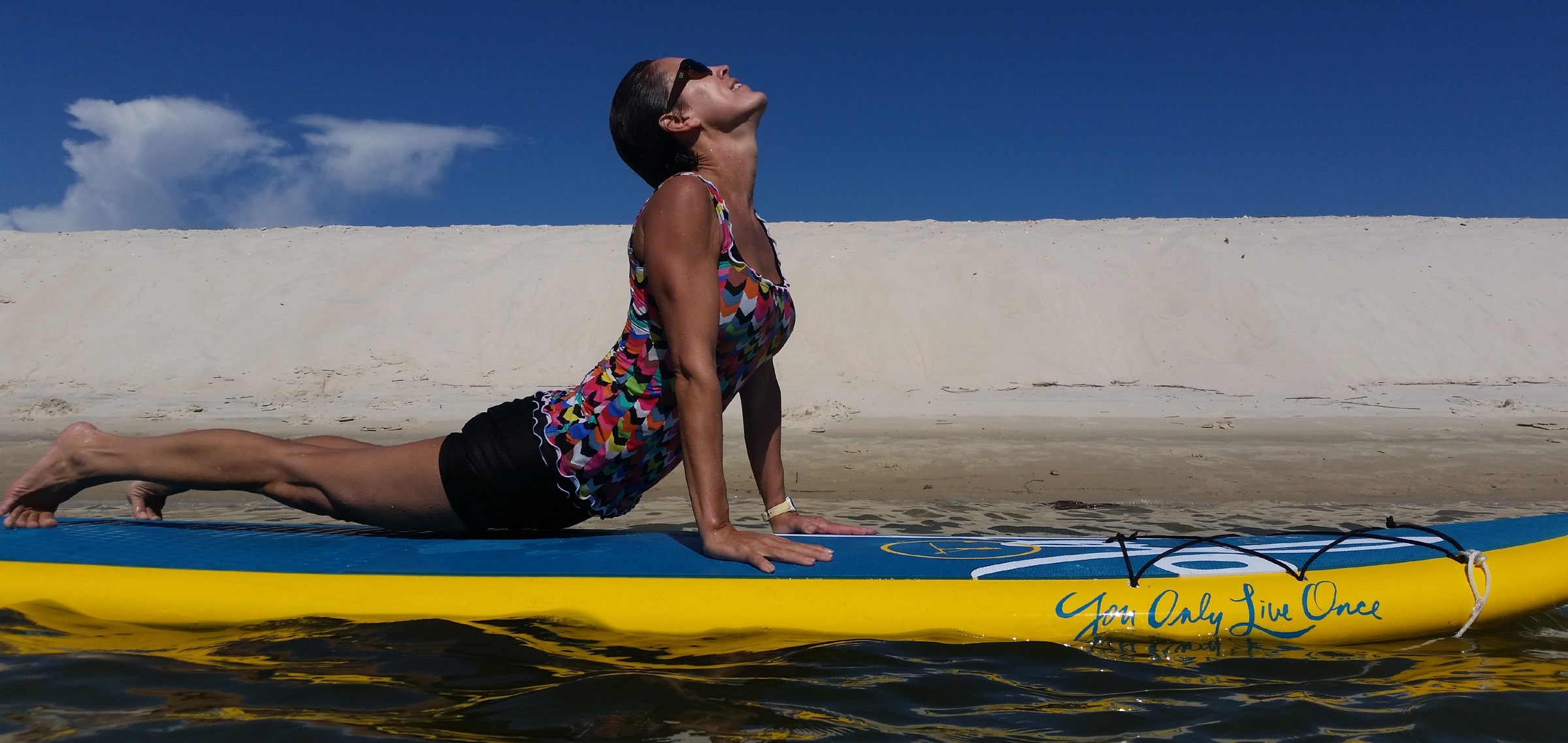 Susan Steber Kangal resides as a life-long native of Mobile. She has two daughters - Kamran, 16 yrs., and Alli, 14 yrs. old.

Susan began practicing yoga in 1998 in search of a more gentle form of exercise after years of teaching high impact aerobics. Yoga offered a balance and discipline that helped calm the mind and focus on rejuvenation of chronic pain issues. Susan is certified through YogaFit. She teaches an intermediate yoga practice adaptable to all levels. The class includes a variety of fundamental postures (standing, seated, floor, and many times the wall) providing stretching, strengthening and restoration. Her style focuses on alignment, flexibility and strength training.

She is a graduate of the University of South Alabama with a BFA degree in Graphic Design, a minor in Drawing, with concentrations in Photography and Art History. Her professional background for more than 25 years has ranged from an Art Director at an advertising agency, Print and Media Sales to Product Marketing Manager and formerly owner of Kangal Gallery In The SAIL LOFT in downtown Mobile. Today Susan is an Account Executive for Lamar Advertising Company. Susan's latest passion is combining yoga with her love of water... Stand Up Paddle Board Yoga on Dauphin Island!

Please visit her Facebook SUP page and also enjoy her SUP video .


Bo Lackey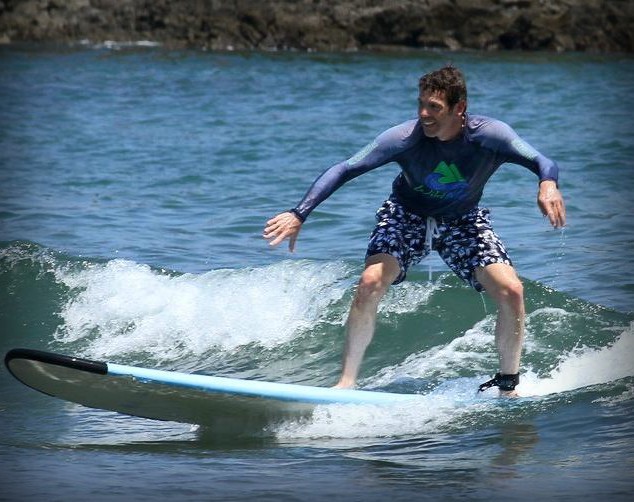 Bo Lackey , RYT 200, is an Alabama boy, born and raised. He has moved on occasion and traveled extensively, but always comes back to the Gulf Coast. He spent his earlier years in the Navy and then had a long and successful career in law enforcement, keeping the peace.

He came to yoga as a way to prepare his body, mind and spirit for endurance events, but quickly discovered yoga is something you live, not something you do. Realizing the importance of yoga in his life he sought out a teacher and mentor and was blessed to receive his training from internationally acclaimed yoga guru Eric Paskel of Electric Soul Yoga in Los Angeles, California. Incorporating a wide range of popular music, ancient yogic principles, and a sprinkling of philosophy, his classes nourish, refresh, exhaust and inspire. People leave looking and feeling like they got a massage at the spa, won a street fight, and attended an amazing concert... all at once.

Bo has completed two Ironman triathlons, 4 half ironmans, the Chicago Marathon and numerous other endurance events including Escape from Alcatraz triathlon, century (100 mile) bike rides, and GORUCK Challenges. A practicing vegan as well, he does his best to avoid attachments and show universal love. He now focuses on keeping the inner peace. For more information about Bo visit his website and blog at www.SpiritualCadre.com.


Faye Mahan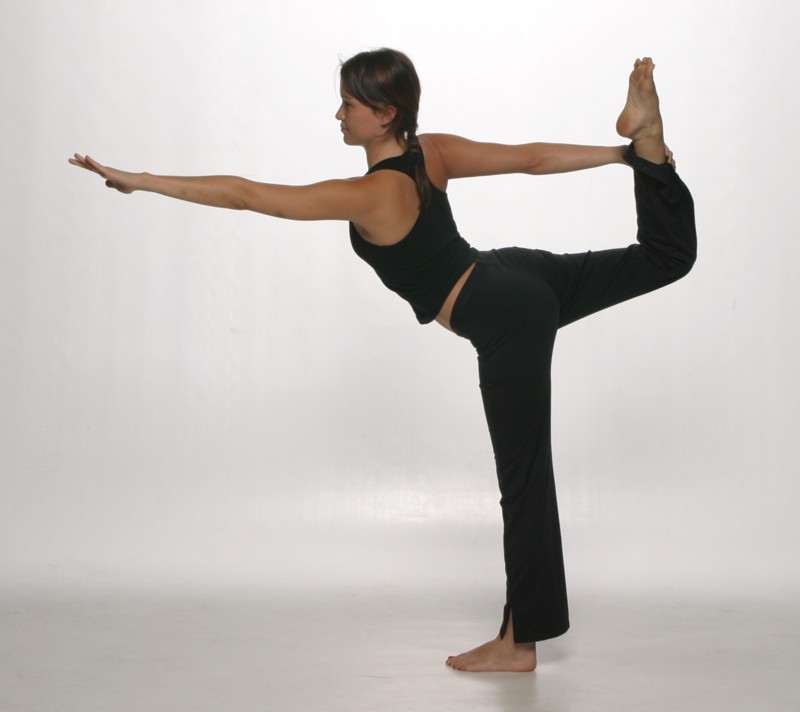 Chris McFadyen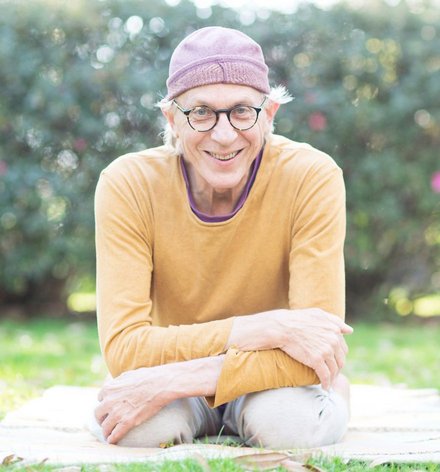 Chris McFadyen has been teaching hatha yoga for over 10 years. His personal practice has included Iyengar, Anusara and Ashtanga styles of hatha yoga. Chris is a 200-hour Registered Yoga Teacher (RYT) with the Yoga Alliance. He has attended intensive workshops by nationally known teachers including Doug Keller (Anusara), Bryan Kest (Ashtanga), Shiva Rea (dance/movement) and Didier Razon (Iyengar). He has also completed workshops in Thai Yoga Massage Therapy and has been practicing this form of massage for many years.


Rebecca McLeod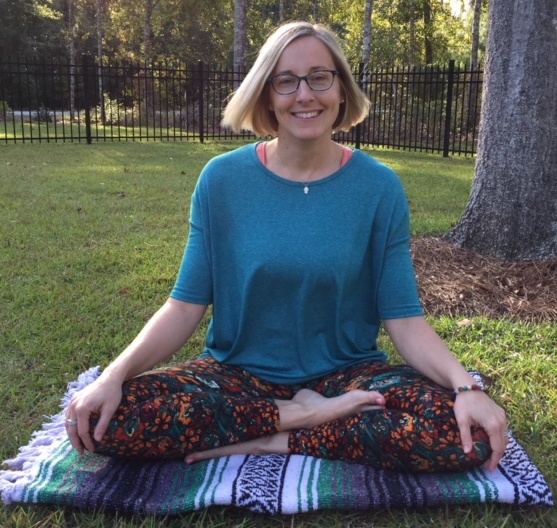 Rebecca McLeod came to yoga while working a stressful job in retail management. As she lay in Savasana in that first class, she thought to herself "where has this been my whole life?" The feeling of connection, relaxation and the pure bliss had hooked her and she became a regular after that. Loving the chance to "escape" for an hour a week onto her mat.

Life unfolded as it does and she found herself leaving that stressful job and moving to Mobile where she met a wonderful yoga community. When the opportunity for yoga teacher training came up, she wasn't initially interested. She was enjoying being "retired". However, that feeling she had in that very first yoga class was still with her and she wanted to share that with others, giving them the opportunity to quiet their mind and feel that connection with their breath and their body. She completed her RYT-200 training in July of 2015 with Kula Yoga Community of Mobile. She teaches Hatha, Vinyasa, Gentle, Restorative and Prenatal Yoga. She believes that yoga is for everybody and every body. Her classes focus on connecting with and creating space for the breath.

A native of small town rural Northern Pennsylvania, Rebecca grew up on a dairy farm. She has a Business Administration degree from Mansfield University and spent over 10 years in the Harley-Davidson business. She received her strong work ethic and compassion for others from her loving parents and grandmother. Rebecca loves making others feel good and helping them to relax. When she is not teaching or taking a yoga class she is traveling with her husband and her Westie Leroy. She also enjoys cooking, sewing and makes Aromatherapy eye pillows. Rebecca is a Wellness Advocate for doTERRA Essential Oils and a supporter of the Mobile Ballet, Days For Girls, and Esophageal Cancer Action Network (ECAN).

She looks forward to seeing you in class and helping you to relax and reset.


Valerie Mitchell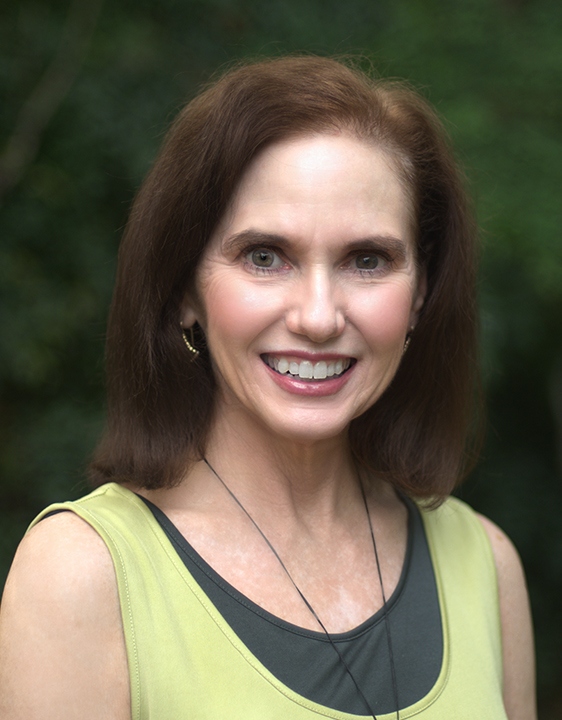 Valerie Mitchell began practicing yoga in 2004 (when she walked into her first yoga class with teacher Chris McFadyen) after searching for an activity she could do with her then-middle school-aged daughter on Saturday mornings. Little did she know then that yoga would become central to her way of life. Twelve years later, and she is practicing yoga more than ever, teaching yoga, and still taking classes from Chris McFadyen! (Her daughter, however, now an adult, has sadly not remained so faithful with yoga... but there's always hope!)

Valerie is 200-hour Yoga Alliance certified, after studying for a year with Tracey Glover in Mobile.

Raised in Virginia, Valerie holds a B.A. degree from Mary Baldwin College, an M.A. in History from the College of William & Mary, and a J.D. from the University of Virginia. She practiced law for eleven years with a large law firm in Dallas, Texas, where she was a partner. After "retiring" from her practice, she moved towards more right-brain activity and has worked as a graphic designer and photographer for the past 20 years. She and her husband, Andy, a Mobile native, have been back in Mobile for 18 years, living in midtown.


JJ Moody began practicing yoga in the year 2000 while working at the Omega Institute for Holistic Studies. As a staff member there she was exposed to all different types of yoga. The style that she is most drawn to is known as ashtanga, or vinyasa yoga. In plain terms it is a power yoga style that follows a specific sequence of flowing movements to warm up the muscles before moving into more challenging postures or longer holds. In 2015 JJ decided to go through teacher training to gain better understanding of the history, philosophy of yoga and to learn in-depth the physical structure of each posture. Studying with three different yoga schools, she received an RYT 300 through Aura Wellness in 2016, then studied with Tracey Glover at the Shanti Warrior School of Living Yoga for 100 hours and attended Glow Yoga's training program for 100 hours, completing a total of 500 hours of training.

JJ began teaching in Spring 2016 with a goal to make yoga accessible to everyone regardless of their experience level. Each yoga class will focus on dynamic stretches for each muscle group, while strengthening the core and using the breath as a guide. She also really enjoys teaching yin yoga (known as ROMWOD in the crossfit community) and restorative or gentle yoga practices. JJ loves working with athletes, skateboarders and anyone new to yoga. She believe yoga can be beneficial to everyone as it's main purpose is to help us slow down, breathe and let go.


Manja Herlt Podratz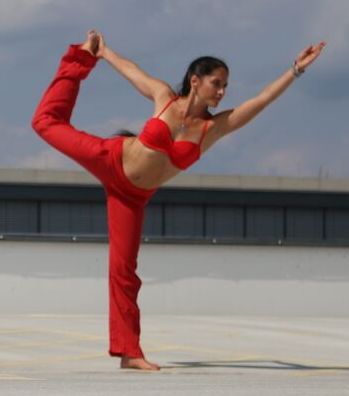 Manja Herlt Podratz completed a 200-hour Yoga Teacher Training with Tracey Narayani Glover of Shanti Warrior Living Yoga at Quiet Mind Massage and Yoga Studio right here in Mobile. Manja received her Bachelor's degree of Arts Management and Cultural Studies at the University of Applied Sciences in Potsdam (Germany) and her PhD in Theory of Architecture and Media Studies at the Brandenburg University of Technology in Cottbus (Germany). She taught at college level for 11 years in Germany, Italy, and the United States, and published several academic books and articles both in English and German during this time. In 2001 a sport accident caused fractures of three vertebrae, which after long months of healing and hospital treatment brought her back to a more intense yoga practice. Manja is mother of three wonderful children, and the author of "Das Leben kennt den Weg" - a guidebook about natural pregnancy and childbirth as well as vegan nutrition during pregnancy, currently being translated into English. Manja is a Certified Translation Professional, working as medical, legal, and sports interpreter.


Annette Porter-Ham has been a student of yoga since 1996 and instructing practice since 1999. Annette is an E-RYT 500, RPYT, FiTour Master Yoga Instructor, Spinning Instructor, Fitour Group Fitness Instructor and Certified Personal Trainer. Annette has competed in 4 Ironman Distance Triathlons, numerous marathons, multi-sport events and bicycle centuries. Annette completed a double century (200 miles) and earned the honor of being the first female to complete the distance in Alabama. Annette has an extensive background in competitive sports, sports specific conditioning, functional training and her passion of Yoga. Though her knowledge of exercise and the human body, she is able to design creative and dynamic programs for any client's fitness level and their specific goals. She believes in achieving these goals by finding balance in the mind, body and spirit.

In prenatal yoga, Annette's intention is to create a nurturing and safe practice that will emerge in the beauty of wholeness and health for the Mother and her newborn child. Her yoga instruction will facilitate each person's uniqueness as she guides them into self-awareness.

Her life has been blessed with two beautiful daughters. In her free time, she enjoys spending time with her family and friends, Celtic music and playing flute.


Patsy Tucker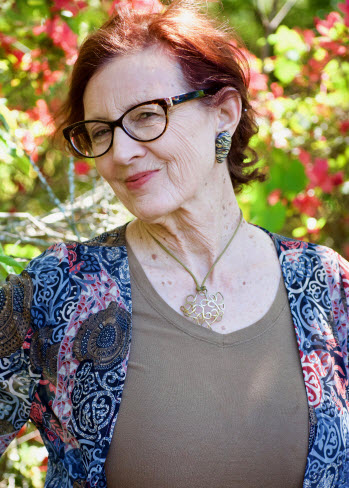 Patsy Tucker began studying yoga in Mobile in 1996. Her yogic path started with hatha yoga and then moved into pranayama or breath work coupled with a study of ayuvedic healing, yoga philosophy and meditation. She started teaching yoga in Mobile in 1998 at Naturally Yours Health Food Store and has taught at Pro Health, the Mary Berg Senior Citizen Center, the School of Math and Science, and the Mobile Institute of Soft Tissue Therapy.

Patsy moved to San Mateo CA in 2003. There she attended classes at the Iyengar institute in San Francisco and also Vinyasa and Bikram classes in the Bay Area. Patsy moved back to Mobile two years ago and since her return has specialized in teaching gentle hatha yoga classes


Jasmine Woodward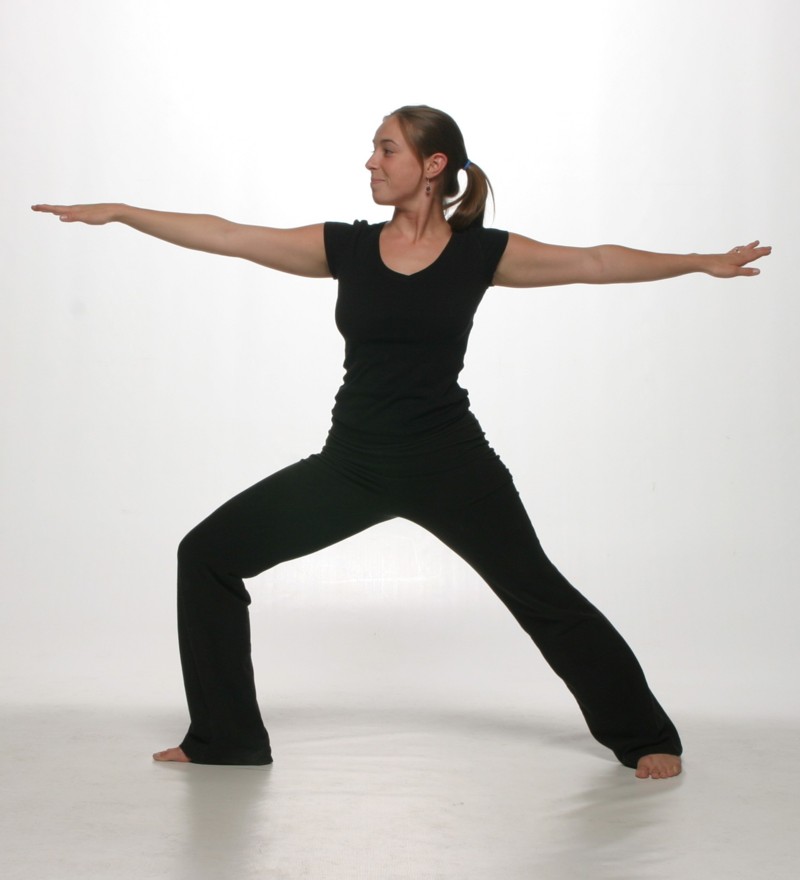 More teacher bios will be added as they become available!